Top Holiday Light Spots for Those Living in the Mid-South 
Memphis is home to more than 628,000 residents. While the mid-south is not known for its heavy snowstorms or winter wonderlands each year, the residents of Memphis love their holiday light shows to help usher in the holiday season each year. 
There is no better way to welcome the cheerful holiday spirit than by visiting light shows, both indoors and out, according to many residents of Tennessee, regardless of the region of the state they are in. Whether you are thinking of sightseeing to check out impressive light shows around the state or if you are looking for a wholesome evening with the entire family, there are many different ways to enjoy holiday lights in Memphis this year. 
Below, you will learn the following about the holiday lights and events available throughout Memphis, Tennessee: 
Which holiday light events are indoors and which are held outdoors?

Which holiday light events or festivals are open to the public?

Dates/times/costs of each individual holiday lighting event
Best Holiday Lights Displays in Memphis this 2022 
If you are new to the Memphis area or if you are unsure of where to begin on your holiday light adventure, we've scoured both local and online resources to find the best holiday lights Memphis has to offer in 2022. 
1. Memphis Zoo Lights
The Memphis Zoo is known for its holiday lights celebration. This year, the Memphis Zoo is hosting "Zoo Lights", available on select nights between November 18th and January 1st. Visitors of the zoo can enjoy stunning displays throughout the zoo, including the Ferris Wheel, Twinkle Tunnel, and Ice Rink. Meet and Greet events and live entertainment shows with Magic Mr. Nick are also available.
Enjoy delicious hot cocoa with the whole family as you snack on fresh s'mores at one of the zoo's very own s'more stations.
Location

: Memphis Zoo (

Zoo Lights (memphiszoo.org)

Date(s)

: November 18th-January 1st, 2023 (select nights)

Cost

: $14 for Memphis Zoo members. $19 for non-members.
2. Starry Nights at Shelby Farms Park
For those who are searching for a dazzling outdoor drive-through lighting adventure, head on over to Starry Nights at Shelby Farms Park. The Starry Nights display features millions of stunning lights in numerous displays throughout the park itself, providing a gorgeous and memorable experience for all who drive through.
3. Holiday Wonders (Memphis Botanic Garden)
Nature and garden lovers rejoice at the Holiday Wonders event, held annually at the Memphis Botanic Garden. The Holiday Wonders event features a Trees Alight, Conifer Garden, Sculpture Garden, and Sculptures Bright displays and activities. For children, generated play snow is created to simulate a white winter wonderland. Firepits and refreshments are also available to make this event as cozy and convivial as possible. 
Location

: The Memphis Botanic Garden (MBG) in Audubon Park

Date(s)

: November 25th-December 23rd (5:00 PM-8:30 PM)

Cost

: $10 per admission – Free for children under 2
4. The Enchanted Forest Festival of Trees
For those who are searching for an indoor lighting event that is welcoming to children of all ages, consider stopping in at The Enchanted Forest Festival of Trees, located at the Pink Palace in Memphis, Tennessee. Inside the Pink Palace, children will be met with animated characters and a snowy winter wonderland scene from The Enchanted Forest itself. From enjoying impressive model trains to sitting with Santa towards the end of the festival, there is plenty for everyone at The Enchanted Forest Festival of Trees this year. 
Location

: Pink Palace, 3050 Central, Memphis, TN 

Date(s)

: November 20th-December 31st (10:30 AM-5:00 PM) Weds-Sat, (12:00 PM-5:00 PM) Sunday

Cost

: $6 per adult, $5 per child (ages 3-12), and senior citizens. 
5. Christmas At Graceland
Elvis lovers should not miss the opportunity to celebrate Christmas at Graceland. Graceland is located just west of the Memphis International Airport and includes plenty of delightful Christmastime holiday lights to help bring in the season. The Christmas tour of Graceland is only available through the month of December and is a must-see for all fans of rock 'n' roll.
Location

: Graceland, Memphis, Tennessee

Date(s)

: Late November-Early January 2023

Cost

: $73 per adult, $42 per child (ages 5-10). Free for children 5 and under. 
6. Crosstown Concourse
If you are looking for a free event to enjoy with the family in public that also includes live entertainment and jazz music, check out a relatively new event at the Crosstown Concourse this year. A stunning lighting installation has been placed inside the Central Atrium, more than 100 feet tall. Visitors can also catch a glimpse of the impressive four-foot-wide disco ball that is also presented during the lighting displays throughout the event. When checking out the event, enjoy free jazz music and entertainment. 
Location

: Crosstown Concourse – Central Atrium

Date(s)

: December 3rd (opening evening) 5:00 PM-7:00 PM

Cost

: Free to the public 
7. Dixon Garden Lights (NEW for 2022!)
If you're looking for a way to enjoy some holiday crafts, treats, and beverages while soaking in vibrant light displays, Dixon Garden Lights has the event for you. Hosted during select nights throughout December, enjoy making holiday crafts with friends and family while purchasing a wide range of holiday-themed snacks and beverages provided by vendors each night during the event. 
Location

: Dixon Gardens

Date(s)

: December (select evenings) (6:00 PM-8:45 PM)

Cost

: $10 for members, $15 for non-members. Children under 12 are admitted for free.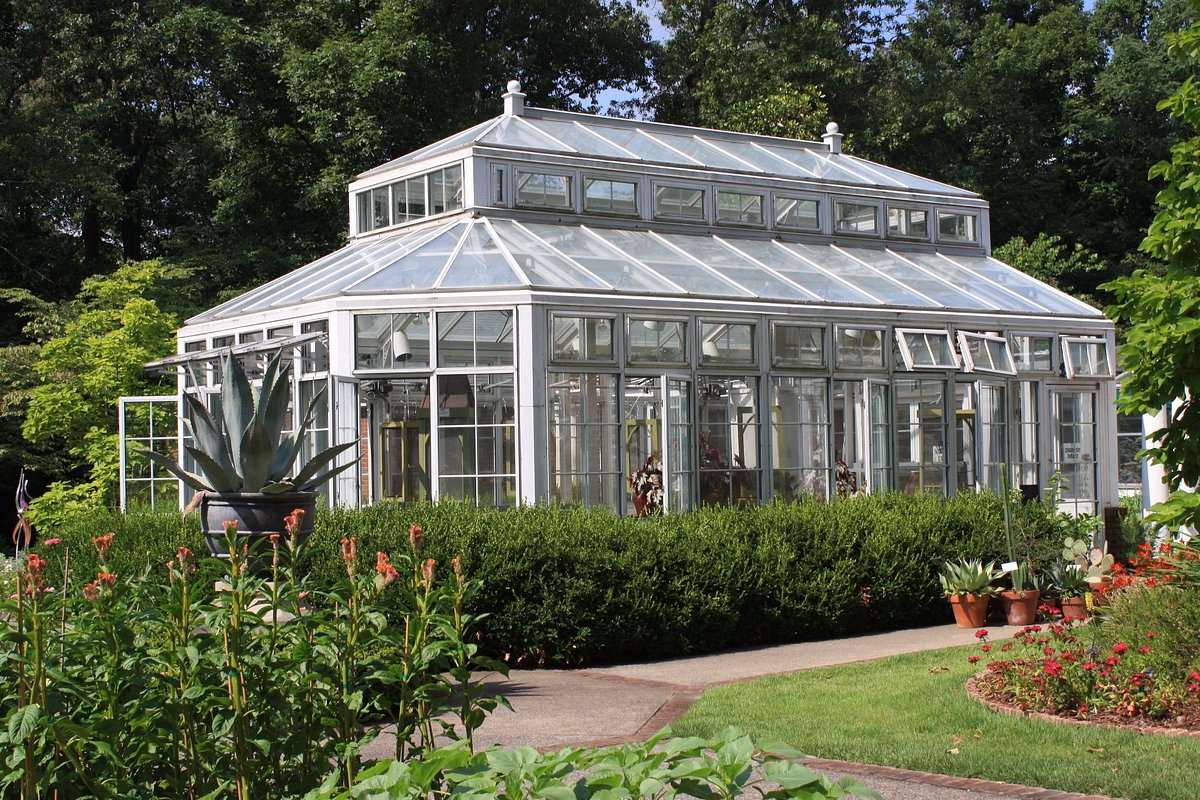 8. Radley Lights
For those in Memphis who love supporting independent creators and light show providers, Radley Lights is one setup you just cannot afford to miss. Free to all visitors, the Radley Lights display is programmed by one individual who has been putting on shows for years. Each year, the light show that is orchestrated requires anywhere between 3 and 5 months for planning to completion. 
Location

: 3640 St. Philip Drive and 5198 Jeffrey Keith Drive (

Home | radleylights

) 

Date(s)

: First week of December (Sunday-Thursday: 5:00 PM-9:00 PM) (Friday & Saturday: 5:00 PM-10:00 PM) — Remaining weeks (Sunday-Thursday: 5:00 PM-9:00 PM) (Friday & Saturday: 5:00 PM-11:00 PM) 

Cost

: Free to all who wish to see the display. Donations are welcome and are donated to specific causes each year. 
9. Collierville Holiday Light Tour
For an inexpensive way to enjoy a public light show, consider checking out the Collierville Holiday Light Tour. Not only will the Collierville Town Square glow with thousands of holiday lights and displays between Thanksgiving and New Year, but plenty of homes also participate in showcasing lively displays throughout Collierville. 
10. Southern Lights in Central Park
Southern Lights, is a display located in Central Park each year. Anyone who is interested in checking out the displays can do so in a moving vehicle, such as a car, truck, motorcycle, or bus.
Location

: Central Park, 7561 Tchulahoma, Southaven, MS 

Date(s)

: November 25th-December 30th (5:30 PM — Not open on Christmas Day)

Cost

: $10 per car, $5 per motorcycle, and $30 per bus. $15 for hay & van rides (each)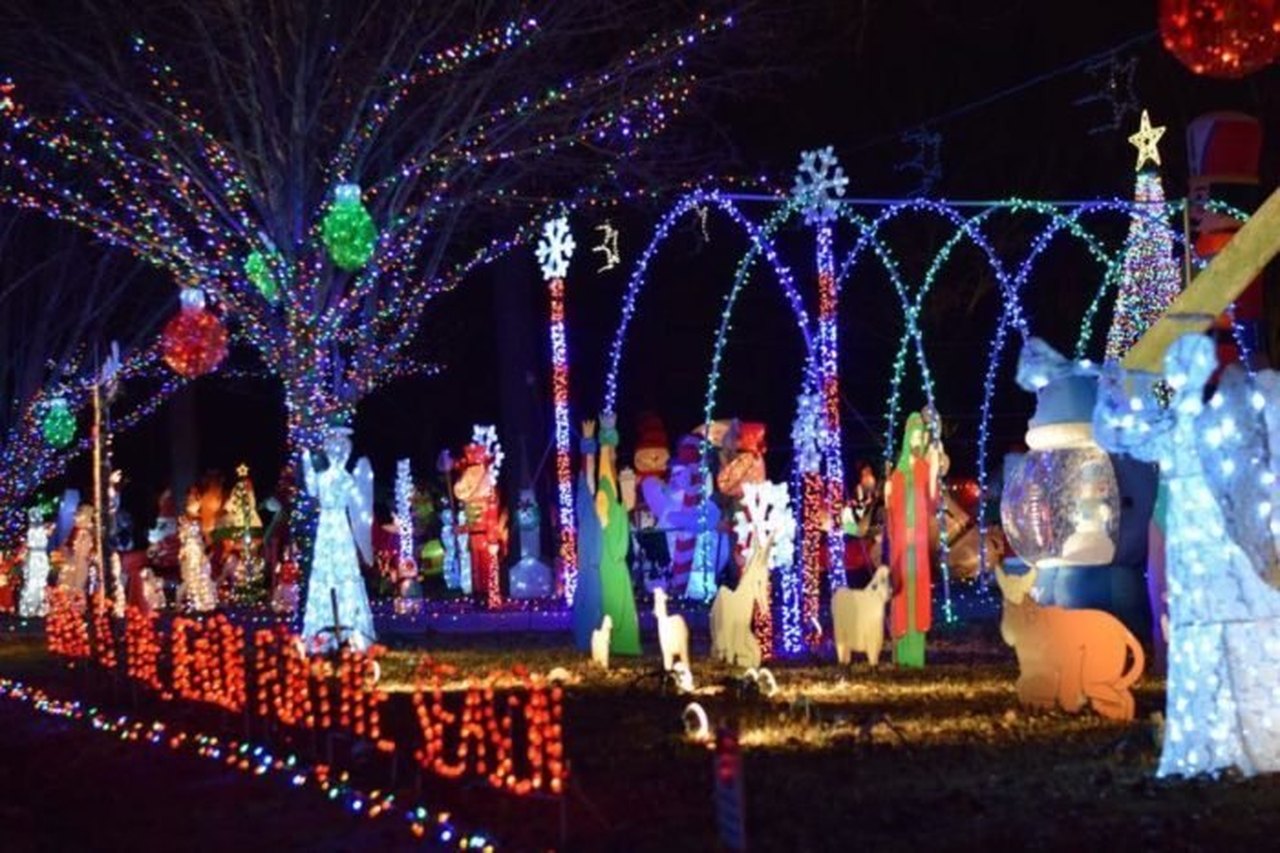 11. Magic of the Holidays in Bartlett 
Included with the Magic of the Holidays display are more than 45,000 lights and digital animations to provide ongoing live entertainment throughout the evenings. Those who visit Magic of the Holidays in their car, truck, bus, or motorcycle, can tune their radio stations to 94.3 FM to enjoy the synchronized music throughout the entire evening and display. 
Location

: 6928 Briarhill Drive, Bartlett, TN (

The Magic of the Holidays | Bartlett TN | Facebook

)

Date(s)

: November 25th-December 30th (5:30 PM — Not open on Christmas Day)

Cost

: $10 per car, $5 per motorcycle, and $30 per bus. $15 for hay & van rides (each)
12. Christmas Cove in Cordova
If you are in the mood for another drive-through holiday lighting event and you are in the Collierville, Tennessee area, consider stopping near the cul-de-sac of West Tuscumbia Cove. While there are no official dates for the lighting events the residents of the cul-de-sac will be presenting this year, those who live in the area enjoy the illuminating sights each year without fail. 
Location

: The cul-de-sac of West Tuscumbia Cove – 

472 Tuscumbia Cove West, Collierville

Date(s)

: Varies each year

Cost

: Free (drive-through outdoor event) 
Bring in the Holiday Cheer With Holiday Lights in Memphis
Whether you're looking to explore the history of Rock 'n' Roll at Graceland or if you want to explore all that Memphis has to offer with the whole family, finding holiday lights Memphis is one of the best ways to enjoy the holiday season this year. With plenty of indoor and outdoor lighting events available for all ages, there is no shortage of entertainment and dazzling lights to soak in as you celebrate the Christmas holiday and ring in the new year.